Clear Your Energy & Set Yourself FREE...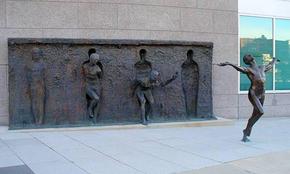 Do you want to experience more happiness, health, wealth and comfort in your body?
Are you feeling physically drained, spiritually empty, mentally confused, overwhelmed, emotionally triggered and don't know why?
Susan will guide you with powerful energy tools to facilitate the clearing of energies that create dis-ease in your body. As energetic beings we attract energies from other people (family, co-workers, or people in the grocery store), as well as, from objects (computers, our cars, and electro magnetics). We also hold onto old energetic programming from our childhood.
This programming is not necessarily our own beliefs, but is often energy we have accumulated from others over our lifetime.

By releasing these energies you begin the process of clearing out the density that is preventing you from living a happier, healthier and abundant life. This work raises your energy level making way for a deeper connection to your Soul's authentic expression.

Join a powerful clearing call to be freed from the density of yourself and others,
as well as, those old patterns that no longer serve you.
NEXT CALL Scheduled on TUESDAY, OCTOBER 14, 2014
9pm EST, 6 Pacific Time...calls will be about 30 minutes.
Call will be recorded if you are unable to attend live.
Energy Exchange:
Donate whatever amount you can afford, whether it be $5, $50 or any amount in between...all donations will be matched by Susan and go to support to
a local charity.
OCTOBER 14, 2014 Please join me for what I believe will be the last clearing call of 2014. Guidance is telling me it's time for a shift. In future I'll be holding clearing calls only when guided to hold one, rather than monthly.
Sign up using the form below...and remember to make a donation.
---