February is Self Care Month

Quick exercise from Susan: Take a deep breath. Focus on your body and take another breath, allowing your lungs to expand more ...then take a third even deeper breath with your eyes closed. Focus on your body, and notice how you FEEL. Not in judgement of what you want to change, but to check in with how you feel in space and time right here, right now. Receive another deep breath and as you exhale allow your body to relax and let go of tension. Keep breathing and noticing your body, your emotions, your thoughts.

Self care is a term that has received a lot of attention lately, and it's definition varies depending on whom you ask. I suggest asking yourself: "What do I need?", "What will support me right here, right now?" or "Support me this week?". You are the greatest resource of information on knowing what YOU need; the trick is to relax, and put all of the "I should" and "have to" ideas in your head on mute for a few minutes and just tune into you. The breathing exercise above can help, try it!
Find more self-care tips here.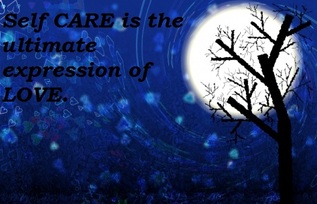 Self care is the ultimate expression of love...love of self and others.
To support you in nurturing yourself (and/or your significant other) I'm offering a Valentine's Special
Now through end of day 2/14/2018...

Buy One session get One session HALF OFF
Purchase one or two pairs of sessions using the Pay Pal link below. There is a limit of (4) sessions per person for this offering. You can also mail a check (postmarked by Tuesday, 2/14/2018) for the number of sessions you would like to:
Susan Hart
1706 Meadowview Lane
Mont Clare, PA 19453

This is the last sale before Susan's prices increase on March 1, 2018.

This offer has expired. Sign up for our newsletter to keep informed of upcoming sales and specials.
---