Sigmund Freud said, "We learn as children how we react emotionally and this is carried into adulthood. When we are children, we do not have the faculties that we do in adulthood. We do not know what we are going to need in adulthood to cope. Therefore, as adults, we (often) react as children."
In other words, programs we learned as children were imbedded in our subconscious mind and are still in control. Intuitive Energy Coaching can help you identify and release those programs/belief systems, and replace them with more effective and adult appropriate tools.
Intuitive Energy Coaching F.A.Q.

What is a Life Coach?


A Life Coach is someone who supports you through overcoming challenges in your life. By helping you recognize what's in your way and teaching you tools to overcome resistance/obstacles to reaching the goals you set for yourself; and, by motivating and holding you accountable to tasks you decide will move you forward, making your goals easier to recognize and achieve.


What is Intuitive Energy Coaching?


Intuitive Energy Coaching is what I call my method of life coaching. My ultimate goal is to empower you with powerful energy tools to help you move your own energy and remove blocks that have been keeping you from achieving your goals effortlessly, and get exactly what you want.

I use intuitive guidance to look at the energy around the issue giving you challenges or problems. Then I help you to identify and tune into it, and guide you through a process to move the energy so it's no longer an obstacle to you getting what you want. Once the blocks are released, you then are able to move forward. Goals are set and support is given to reach them in a guided process.



How long does it take?


Sessions last about 45-50 minutes each. Best results are achieved with multiple sessions, addressing core aspects of varying issues that impact your life.



How do the sessions work?


Once you schedule your appointment, I call or Skype you at the time we agreed upon. I ask you a few questions to determine what your goal is for that session, then we get started. Each session is different from person to person and from session to session for the same person. I suggest multiple sessions to create momentum and change in your life. One session is beneficial, but multiple sessions about a week or less apart, create much more movement for growth and expansion in your life; helping you to create the life you

REALLY

want quicker and easier using the momentum of energy. I offer

package pricing

to make this option more affordable. Sessions are prepaid either online using Pay Pal or by cash or check. If you have any other questions please don't hesitate to contact Susan via phone at 610-933-4611 or email

susan@serenityachieved.com

.

"Healing may not be so much about getting better, as about letting go of everything that isn't you – all of the expectations, all of the beliefs – and becoming who you are."
~Rachel Naomi Remen



_"Susan, your coaching is extraordinary, insightful, clarifying, and full of heart. I've been so blessed to work with you and receive your support in breaking free of old patterns and limiting beliefs. You create a safe and trusting environment for me, adeptly guide our sessions, and continually astound me with your creative, fresh approaches to releasing blocks & moving energy. You have truly been committed to my highest unfolding."
Marisa M in Seattle, WA

How is coaching different than therapy?

First off, I am not a therapist. I find value in therapy, and coaching is not a replacement for therapy, if you have true psychological problems, please visit a qualified professional.

That said, therapy can take weeks, months or even years talking about an issue to create a shift in your life. What I do is look at an issue, and look at it energetically to see what's going on and whether or not it's yours or if you picked up from someone else. Then I teach you tools to move the energy and clear it out of your body systems and field so it no longer hinders you. So in minutes we can transform an issue so it no longer affects you.


What's the difference between Intuitive Energy Coaching and bodywork?

The difference is the context and level of participation for the client. Coaching work is best done over the phone or via Skype; and my goal is to use my intuition to identify blocks then walk you through clearing the block(s), thereby empowering you and teaching you a tool to utilize in your life when called upon to take ownership of your life. Bodywork also uses my intuition to identify what needs attention to create shift and change in your body. The major difference is in Intuitive Energy Coaching you are an ACTIVE participant in the process; while receiving Bodywork you are a PASSIVE participant.

What results could I expect?

Your results are directly related to your commitment and follow through. If you are looking to make a big change in career/family/relationships/etc, you will have to put some effort into the process between sessions. We can work on ANYTHING. Anything giving you problems in your life...for example:
Learn how to discover what it is you WANT, and then achieve it
Find your life's purpose and your divine gift to the Universe
START or FINISH the _____________ that I always wanted to do but never found the time/motivation/inspiration
Taking the leap into a new career path...or make the one you are on better
Learning to own and use your intuitive gifts and abilities confidently
Creating boundaries in your personal and/or professional life
Overcoming fear: fear of speaking your truth, confrontation, getting to know the true YOU, standing up for yourself, asking for a raise/the pay you deserve, etc...
Releasing negativity and self criticism...YOU are WONDERFUL!
Changing family dynamics
Develop habits you WANT...to live a healthier life and have more energy
How to say no and mean it without guilt
Let go of belief systems that do not serve you and make room for JOY
Feel good in my body, home and planet
I could go on and on...
This work is a wonderful support to you in addressing what isn't going quite right or the way you want in your world...remember anything is possible!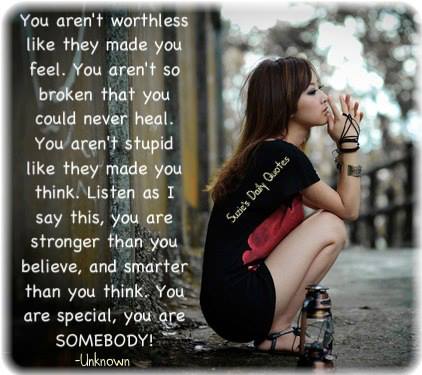 Where did you learn how to be a life coach?

I've been consciously working with various healing energy modalities since 2000. In 2009 I began working with David and Kristen Morelli, participating in an immersion program they called 40 Days and 40 Nights to a Quantum Shift in Your Life. I loved the tools and techniques they taught me so when David shared that he would be teaching a year long Life Coaching program in 2010 I signed up immediately. I'm excited to share what I've learned now that I'm a Certified Enwaken Graduate.


Disclaimer: Energy healing is not a substitute for medical treatments or your health care provider. Energy healing can be used safely with any medication, not replace it. If you need medical assistance, please contact your local health care provider.