Who is Susan Hart?
Licensed Massage Therapist (PA License Number MSG003062),
Advanced ThetaHealing® Practitioner, Intuitive Energy Coach,
Pilates Instructor, Drum Circle Facilitator and Reiki & Seichem Master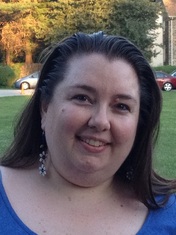 Susan Hart
Prior to becoming a massage therapist, I worked with children first as a preschool teacher, then as a nanny for six years. When the child I cared for began school full time I went to massage school and have been an ABMP licensed massage therapist since 1998. In 1999 I began working with a chiropractor, who helped me to identify what I unconsciously did during sessions with clients--intuitive energy work.
Discovering that massage therapy alone is inadequate to comprehensively address the causative factors leading to the conditions which brought clients to see me, I began to study alternative holistic approaches to meet the needs of clients on more than just the physical level. I have studied and include the following modalities in my bodywork practice:
Medical Massage/Deep Tissue Massage Techniques:
Energy Healing Modalities:
Scientific Swedish Massage (for when you want to REALLY relax)
My healing sessions are nurturing and unique, combining advanced massage therapy techniques, intuitive guidance, and energy work. It is this combination that sets my work apart, allowing the client the opportunity for complete healing.
In 2003 I became a Tera Mai Reiki and Seichem Master. This gave me the ability to flex my teaching muscles once again. Until I started teaching Reiki and Seichem classes, I didn't realize how much I missed teaching. I try to make classes fun and informative, conveying information in a way that's easy to understand, assimilate and incorporate. Offering the community support in the way of energy shares to allow people a safe and comfortable venue to practice the healing techniques they learn in my classes is another way I offer my time and service to the community.

At the urging of a friend and fellow light-worker, Terri Remedio, RN, in 2007 I starting playing with the possibilities of combining herbs, aromatherapy, crystals and astrology in a bottle.
Down to Earth, the first of Susan's Serenity Sprays was created while I was attempting to make Smokeless Smudge. Realizing that while not embodying the qualities I was looking for in smudge, the spray did some very interesting things energetically...driving home that lesson that "there are no accidents". Terri urged me to play and planted a seed about creating a spray for each of the five elements in shiatsu. Moon Goddess and Peace were soon to follow, and then Fire Dance, Smudge (finally), Let Go and Just Breathe, and the most recent creations are Unwind and Balanced Spirit. Each spray comes in an 8 ounce blue bottle and has it's own personality and energy...try all 9 of them!

In 2009 Terri Remedio and I channeled the energies coming in for 2010, specifically the harmonic waves. During the fall of 2010 we decided to channel the waves coming in for 2011. The energies coming in 2011 are more intense and different than anything we have felt before. What took us about 3 hours to compile for 2010 took about 15 hours for the energies of 2011. There are additional waves other than just the harmonic waves. Since we invested so much time, we put the information together in an almanac format and are offering this valuable information for sale. We also channeled the energies for 2012 and 2013. Now there are too many waves to document with accuracy...and would be incredibly time consuming as well.
In 2009 I was asked to speak at West Chester University to a workshop of psychotherapists learning alternative approaches to working with clients. That opportunity to talk and prepare some basic energy information was the spring board for my Spiritual Hygiene~Self Care for the Energy Aware class that teaches basic energetic techniques in: grounding, clearing, creating healthy energetic boundaries and more. This class evolves a bit as I learn more techniques, I add them to the class. Many people re-take this workshop after a few years for a refresher and to update what works best for them as their energy/needs change over the years.
Being a BIG believer in education, both as a teacher and a student, I take a lot of continuing education classes. In 2011 I graduated from a life coaching program, a little over a year long course with David Morelli called Enwaken. I've learned how to help people utilizing new ways to read energy, move energetic blocks and facilitate healing...making it easy to move forward and achieve your goals. So excited to offer this invaluable service "Intuitive Energy Coaching" into my practice, both in person and via phone/Skype. Great for energetic check ins for practitioners and those who are energy sensitive.

Manifesting with the Moon is a 4 part series workshop I have created that is fun and interactive for a small group of women. Discover your Intuition is a class I have taught online and could teach again either online or in an in-person group setting. A couple of my regular clients are requesting that I put together a basic massage class for couples, so that may very well be the next class on the schedule.

Drum circles have been a joy to me since attending my first one in 2001. Having trouble finding local circles, I was guided to create my own. In 2012 I took a drum circle facilitator workshop with Jim Donovan (former drummer of Rusted Root). Now I offer monthly Drum Circles in both Phoenixville and in Delaware County. It's my favorite energy release/high, they are SO MUCH FUN! Come out and play sometime.

In 2015 I began offering massage therapy to members of Reality Pilates, a reformer studio in Royersford, PA. The owner Dianna has been giving me private teacher training to become a Pilates instructor. Summer of 2016 I began leading classes targeting specific issues and working with individuals with chronic pain issues, with much success. My own healing journey using the reformer to stabilize my sacrum (low back) has been profound, and I am excited to share this amazing healing tool with my clients.

The most recent addition to my "toolbox" is ThetaHealing
® Technique. This is an amazing modality that works wonderfully in conjunction with coaching and/or other bodywork modalities on a quantum level. Each session is unique, and I suggest you speak with Susan on the phone prior to your session, as some thought is beneficial toward planning an optimal session or series of sessions to work toward your goals. Try a Game of Life series of sessions to work toward a bigger goal.
If you have any questions, please call 610-933-4611 or email using the form below to have them answered by Susan directly.
---
| | |
| --- | --- |
| Listen to Susan and two other Essence Coaches on an episode of Meet the Coaches on Blog Talk Radio. Learn about Susan and hear some laser coaching sessions. | |
"Your thoughts have power.
Your feelings have energy.
Your emotions have inspiration.
Your presence speaks greatness.
Play full out today."
~Paul Hoffman